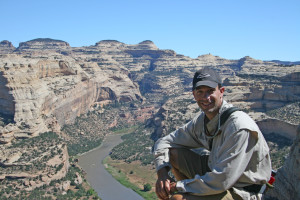 Kent Vertrees, President
Kent has played an active role in many river related companies, boards, festivals and events since the early 1990's, including his long tenure as a FOTY Board Member. As the acting recreational representative to the Yampa/White/Green Basin Roundtable, Kent has participated in many local, regional and statewide planning efforts. His leadership was key in the Roundtable's Non-Consumptive Needs Assessment which identified priority reaches in the basin and values of water related to environmental and recreational attributes. His background in Fisheries Management and passion for moving water has lead him to many rivers in Colorado as guide, trainer, educator and manager of rafting, river tubing and fishing companies. He is an Adjunct Professor at the CMC's Alpine campus, teaching river and canyon orientation courses and his "real job" is managing Steamboat Powdercats, NW Colorado's only snowcat skiing operation. In his spare time, Kent is focused on raising his two daughters with his wife Jules and celebrating most everything that is NW Colorado.
Ben Beall, Vice President
Ben was born and raised in the Yampa Valley. From an early age, Ben was floating rivers, skiing powder, and hiking along mountain creeks. He holds degrees in civil engineering and political science from the University of Colorado Boulder and works as a professional engineer for the City of Steamboat Springs. He has served on the Technical Committee of the Upper Yampa Watershed Group, which was formed to collaborate on regional efforts focused on evaluation and enhancement of watershed health, and works professionally in management of stormwater runoff and flood management.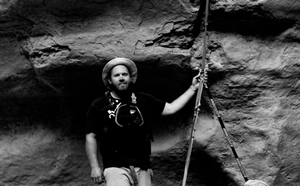 Cody Perry, Secretary
Cody M. Perry is a filmmaker that specializes in telling stories about the Colorado River Basin's land, water and people. Cody has worked with non-profits, federal land agencies, outdoor brands and many voices from our diverse western communities to create films and images that inspire awareness and engagement in the future health of our land, water and people. Cody comes from a ranching family in southern Arizona. He's worked as an outdoor educator, a ski patroller and writer. His passion is telling stories about the West.
Greg Henion, Treasurer
Greg is a Certified Public Accountant at THPK in Steamboat Springs, Colorado. When Greg is not busy working with numbers, he is out enjoying all that nature has to offer. You'll see him out on the river, in the backcountry, and at all of the Friends of the Yampa events. We could not do what we do without his support.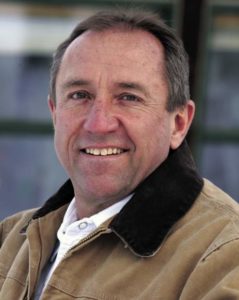 Ken Brenner
Ken Brenner is from a third-generation Yampa Valley ranch family. He first used Yampa River water to irrigate the family's hay meadows. Ken's ski racing background helped him to appreciate the value of snowmaking. The cornerstone of Ken's accomplishments while serving eight years on the Steamboat Springs City Council was the successful filing of Recreation In-Channel Diversion (RICD)water rights at Charlie's Hole. This is an important protection of our recreation based industry. A RICD is also arguably the most important defense of our valley's water from a transmountain diversion to the front range. He was also able to adopt a Watershed Protection Ordinance for the City's drinking water supply. Ken also serves as a Director on the board for the Upper Yampa Water Conservancy District.
Eugene Buchanan
A former reporter for the Denver Business Journal and 14-year editor-in-chief of Paddler magazine, Eugene has written about the outdoors for more than 25 years, from covering the X Games for ESPN.com to working for NBC at the Beijing Olympics. The founder of www.paddlinglife.net and EIC of the World Company's magazine division in Steamboat Spgs, his freelance articles have appeared in the New York Times, Men's Journal, Sports Afield, Outside, National Geographic Adventure, Forbes Life and other publications. A Fellow member of the Explorer's Club and contributor to Men's Journal's The Great Life anthology, his passion for traveling and writing has taken him to more than 30 countries on six continents. His first book, Brothers on the Bashkaus, was released by Fulcrum Publishing in 2007. His second book, Outdoor Parents, Outdoor Kids, was released by Heliconia Press in 2010, winning the gold medal from the Living Now Book Awards. He lives with his wife, Denise, and daughters, Brooke, 16, and Casey, 13, in Steamboat Spgs, just a block away from the Yampa River.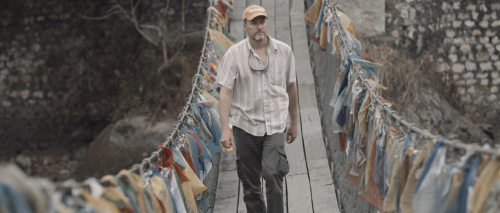 Greg Hamilton
A local filmmaker and writer, Greg's latest documentary movie (Power of the River, slated for release in 2016) features a trek halfway around the world to protect a wild river in the Himalayan Kingdom of Bhutan. He joins the Friends of the Yampa board eager to act locally as well as globally to protect our planet's natural resources. Greg lives, works, and plays just a stone's throw from the Yampa.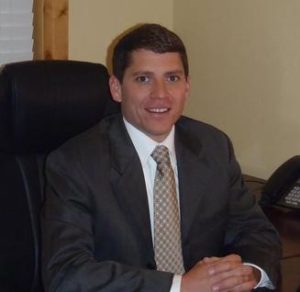 Adam Mayo
Adam grew up on farm in Tennessee before moving to Colorado to attend law school in Denver. He has been practicing law in Steamboat Springs since 2004 and when he's not in the office, he is on the river or out on his snowmobile enjoying all that the Yampa Valley outdoor lifestyle has to offer.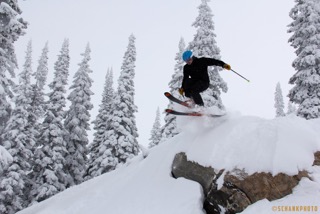 Charlie Preston-Townsend
Charlie has been a resident of the Yampa Valley for most his life. Growing up in Steamboat Springs he played ice hockey and snowboarded in the winters. In the summers he rode bikes with friends. It wasn't until high school that he was introduced to the river. Kayaking, skiing and all the other great outdoor activities available around Bozeman Montana lured him to Montana State University for college. After earning a degree in Political Science he returned to Colorado and has been here sense. Rafting the canyons of the Yampa River, as well as of the Green, the Colorado and its numerous other tributaries is on the top of his list of priorities. The continued protection of the Yampa River has become a top priority of his and Charlie believes Friends of the Yampa holds the best chance of relaying the importance of the Yampa River to the Steamboat Springs community and the greater Colorado River community.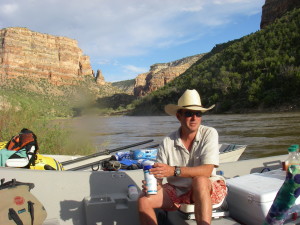 John St. John
John caught the river bug growing up in Memphis on the Mississippi River. He grew up canoeing on the rivers in the Ozarks, and white water rafting in the Smokies. After high school he migrated west to Hoback Junction, Wyoming, where he guided whitewater and fishing trips for many seasons on the Snake River. John considers himself lucky to live with his family in Steamboat Springs where he founded a very small company that manufactures the World's only roto-molded drift boat and skiff. He loves riding on the Yampa River in one of their Hog Island boats! John is a firm believer that people who enjoy rivers, and the outdoors are natural advocates for conservation. The Yampa is our local river, and one worth protecting her clean cool water for future generations.
Peter Van De Carr
You've probably seen Peter on skis, mountain bikes, kayaks, rafts, and in the local outdoor gear shop he has owned since 1986, Backdoor Sports. Peter has served on many Boards in the Steamboat Springs Community over the years. He was a founding member of the Northwest Rivers Alliance (est 1980) which later became Friends of the Yampa, President of Friends of the Yampa (1987 to 2009), Rocky Mountain Youth Corps Board (1998-2004), Yampa River System Legacy Partnership (2001 to present), State Water Supply Initiative (2002-2004), and the Steamboat Springs Parks and Rec Commission (1996 to 2004). Pete is an avid backcountry skier, mountain biker, and he has kayaked throughout North America, Chile, Argentina, Bolivia, Equador and Peru. He has had rock and Ice climbing adventures throughout North America, Argentina, and Peru. And he takes on the adventure of coaching youth sports in Steamboat – hockey, baseball, football, and skiing. He and his wife, Gretchen, play in a band together and raise their two boys, Otis and Oliver to love the outdoors.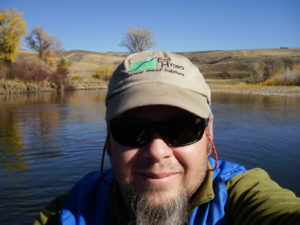 In Memorium — Jonathan Stauffer
Jonathan was a FOTY Board Member recently, until his death in December 2016. He had been involved in river, wetland, and watershed restoration for over 20 years and his work spanned private fisheries habitat enhancement to large-scale mine reclamation, and the consulting, construction, and regulatory arenas. He owned a natural resource consulting and construction company that was based out of Steamboat Springs. Jonathan was an enthusiastic and valuable asset to Friends of the Yampa. He will be greatly missed.
Holley Gardel
Holley is the only paid staff member of Friends of the Yampa, which is run primarily by volunteer Board Members. Her role is to spearhead outreach, events, and help with administrative tasks. Holley is a native Coloradoan who grew up skiing the Colorado mountains. It wasn't until her adult life that she discovered both the power and peacefulness that one gains by becoming friends with a river. She learned to kayak as a means to tackle her fear of running water, and kayaking soon became a passion and a way of life which opened doors to lifelong relationships and a new point of view…between the banks. Shortly after moving to Steamboat Springs, she came to a FOTY meeting to help volunteer for an event. This lead to a Board appointment, and after 5 years as a Board Member, she took the contract position funded by the Conservation Lands Foundation.