Welcome to The Friends of the Yampa – Steamboat Springs, Colorado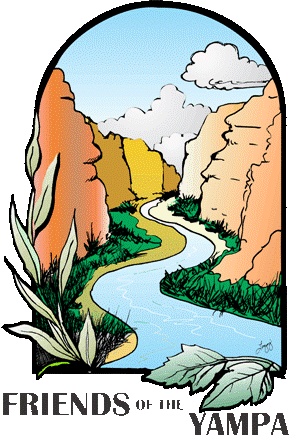 The Friends of the Yampa is a river advocacy group and movement based on one common passion, a shared love for the Yampa River.
Our mission is to protect and enhance the environmental and recreational integrity of the Yampa River and it's tributaries, through stewardship, advocacy, education and partnerships.
Established in 1981, we have a long standing history of working for the river by organizing clean ups, holding discussions about the Yampa's important and rare attributes, funding and helping build river features/habitats as well as participating in a variety of local, regional and national policy efforts and campaigns. Of course, our annual Yampa River Festival is a mainstay and big part of our spring efforts along with The Big Snow Dance which occurs annually on the Saturday before Thanksgiving, and is our main fundraiser for the year for us.
How to Join? If you also love the Yampa River, you can join our cause and become a member for just $10. Email Charlie about membership.
News from the Fundraising Front: Every year in November we host our annual Big Snow Dance fundraiser. This year (2016), the event was held at Sake2U downtown on Yampa Street and was a huge success! Thanks to all who participated, and came out to help us raise funds and celebrate the river. Our fundraising efforts have already paid off, as long-standing projects have been implemented. Look for the River Fest party on the deck at Sake2U this summer. We will end the festivities on Saturday, June 4th, with a celebration right there on the river.
What We Are Up To:
Current projects we are pursuing at this time include:
Driving fundraising efforts to help in granting opportunities for implementing priorities outlined in the Yampa River Master Plan
Working on a phase 1 project that complements the Yampa River Master Plan
Organizing our back end and striving to hire a part time executive director who can drive our organization into the future
Continuing public education campaigns about preserving/protecting the river
Identifying future river access locations for a downstream takeout in Steamboat Springs. Working with City staff on this.

Friends Network: Friends of the Yampa is proud to be in partnership with the Friends Grassroots Network and the Conservation Lands Foundation. To read more about this partnership, please visit our FGN/CLF page here.
Want to keep more up to speed? Join us on Facebook!