Come Celebrate and Clean Up the Yampa River
The national river conservation organization American Rivers has joined Friends of the Yampa, the City of Steamboat Springs,the CAN'd Aid Foundation, local citizens in NW Colorado and the Northwest Colorado Chapter of the Parrotheads for a river-wide cleanup of the Yampa River on July 9th, 2016. See flyer below for full details.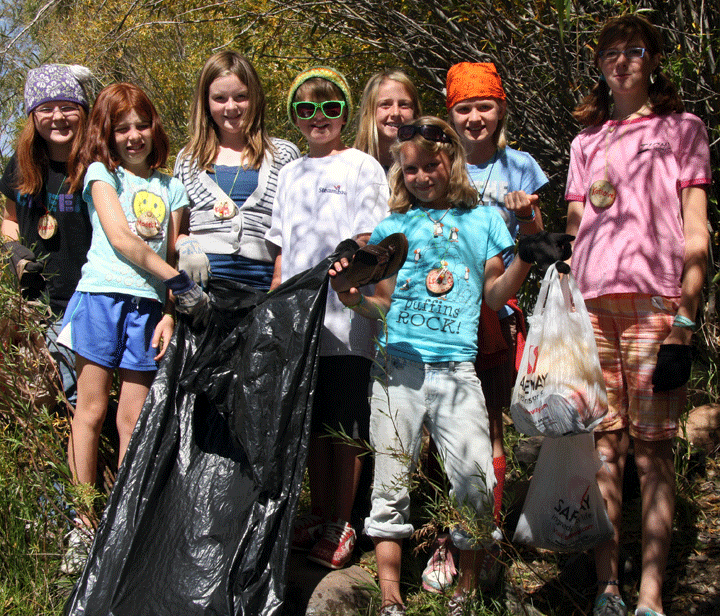 "We all need clean water, and river cleanups are a great way to give back to our communities. We're happy to be back in Steamboat Springs for a second year of cleaning up the Yampa and we applaud everyone who is working here, in Craig, and beyond to protect and restore this great river," said Lowell George, National River Cleanup Manager at American Rivers.
There will be 2 clean up locations for the Yampa River Cleanup.  One in downtown Steamboat Springs with Friends of the Yampa at Little Toots Park as well as one near Craig, Colorado with the Northwest Colorado Chapter of Parrotheads (NCCPH). The event is part of American Rivers' National River Cleanup® 25th Anniversary Celebration. The National River Cleanup is a program that engages local volunteers to keep rivers and streams trash-free. This year is the 25th anniversary of National River Cleanup. See www.AmericanRivers.org/cleanup for more information.
Kent Vertrees, Secretary of Friends of the Yampa said, "River cleanups, like the one we are doing here on the Yampa, allow us, as a community, to give back to the river, to engage and connect with the river while helping make our environment clean and visually appealing. July 4th is a big weekend for people out on the river and a lot of trash can wind up in and along it. We're hoping this cleanup will have a meaningful impact and offset some of the damage from the holiday weekend."
Following each cleanup there will be post-party cleanup parties with food, drinks and celebrations for all the hard work and effort that the volunteers put in in making the Yampa River a cleaner place.
If you have questions about the Steamboat Springs clean up email Kent.
If you have questions about the Craig based clean up email Robert.