History of the Yampa River Awareness Project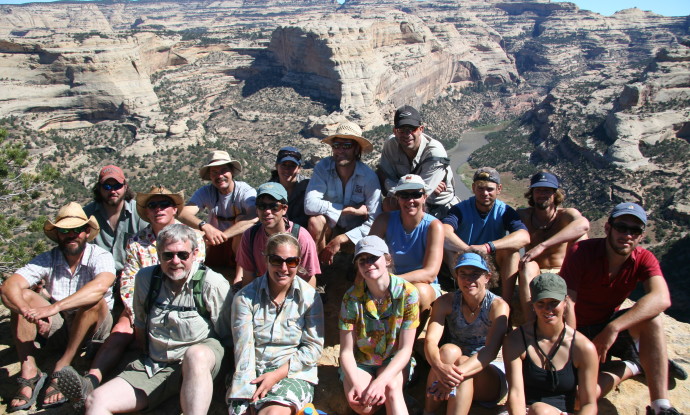 This project was organized during the winter of 2006/07. A group of Yampa River advocates and specialists included those from Friends of the Yampa and the Rivers Foundation of the Americas came together in hopes of producing a documentary film to educate the public about the Yampa River, its special attributes and current water projects and proposals regarding this river. Friends of the Yampa has been involved in the following over the course of the YRAP project:
Preparation for a 2012 agency familiarization river trip to bring together key decision makers in the development of alternatives for the protection of flows in the Yampa
Filming and creation in 2011 of a second more comprehensive video of the Yampa River, sponsored by Adrift Adventures. This film is embedded at the top of this page.
Flew over the Yampa during historical flooding in June 2011 to document the epic event. View images here.

Yampa Elk River Confluence

Floated the Little Yampa Canyon with a group organized by the Wilderness Society and the Colorado Environmental Coalition. This stretch of the Yampa has been fond suitable by the local office of the BLM.
Participated in planning workshops and discussions; and are building an informed constituency in Colorado, other states and countries.
Monitored water proposals; attended and testified at numerous meetings; wrote letters to agencies commenting on proposals that might affect the Yampa.
Assisted radio and newspaper reporters in completing articles on the Yampa. These efforts have resulted in newspaper articles and programs on National Public Radio. Use the links below to listen to the radio programs and view newspaper articles;
Widespread distribution of the original video to agencies, libraries, individuals and organizations.
Created of a seven minute video on the Yampa's attributes in 2007 titled "Secrets of a Free Flowing River". Filming occurred on a 5 day rafting trip that was sponsored by Adrift Adventures.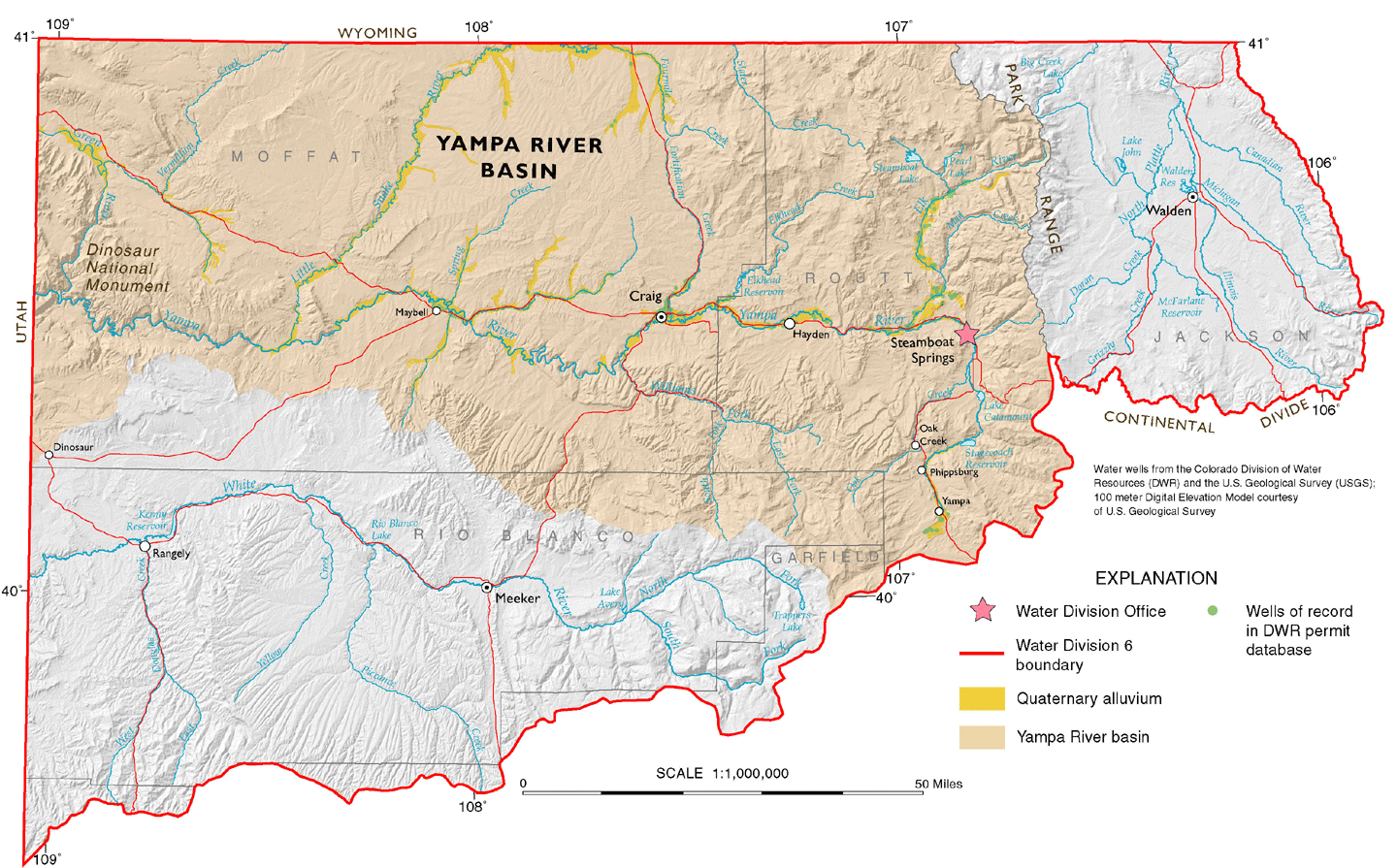 Published in March 2012, as part of the Yampa River Awareness Projects film series:
The Yampa River Awareness Project's (YRAP) goals are to:

Document the unique resources and values of the wild and free flowing Yampa River.
Inform the public and policy makers about these values and what could be lost if a major dam, diversion or dewatering project occurs on the Yampa.
Inspire people to protect the Yampa River for future generations.
YRAP is organized by the Friends of the Yampa who rallies local, state, national and international organizations, businesses and individuals to realize the unique natural and recreational values of the Yampa.
Organizations we have worked with in the past: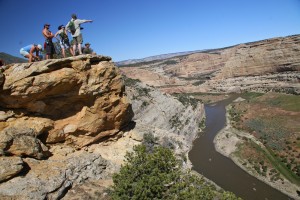 American Rivers
American Whitewater Association
Colorado Environmental Coalition
Colorado Outfitters Association
Colorado River Outfitters Association
International Rivers
National Parks Conservation Association
Nature Conservancy
Rivers Foundation of the Americas
Sierra Club
Utah Outfitters Association
Wilderness Society
World Wildlife Fund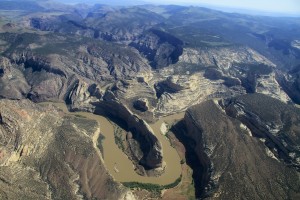 2015 UPDATE: From June 5-9, 2015, we once again pulled off another great Yampa River Awareness Project trip thru Dinosaur National Monument. With the Yampa River flowing anywhere from 10,000-7,000 c.f.s. and the Green River pumping in an additional 1,600 cfs river flows were exceptional for this social and educational experience thru one of North America's last great, wild river canyons.
We'd like to thank our partners the O.A.R.S. Family of Companies and American Rivers in helping make this trip so special. Also Lighthawk and our pilots Dan Birch and Jack Dysart again for helping with our Yampa Basin flight over the 250 mile long Yampa River and adjoining landscapes of northwest Colorado.
This trip was an exceptional experience as we were blessed to once again have Tamara Naumann participate on the float. Her wealth of knowledge on everything Dinosaur and all things Yampa River helped us raise the awareness of the group about the important attributes that an unregulated Yampa River supports.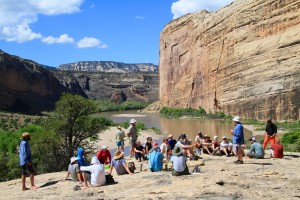 We were also fortunate to have the owners of the Hell's Canyon Ranch along (former Mantle Ranch) on this tour. It is great to see that these new owners are devoted to keeping this ranch intact and a historical cultural asset. Thank you for the tour.
This Yampa River Awareness Project has become a Friends of the Yampa signature event and somewhat of an institution in the Colorado water world. We are proud of making this happen on an annual basis and applaud all the participation and engagement brought to each and everyone on these YRAP trips from the participants and guests, the volunteer guides and staff who come along for the adventure. Thank you everyone for making this trip so special.
Affiliations who participated in this 2015 version of the Yampa River Awareness Project: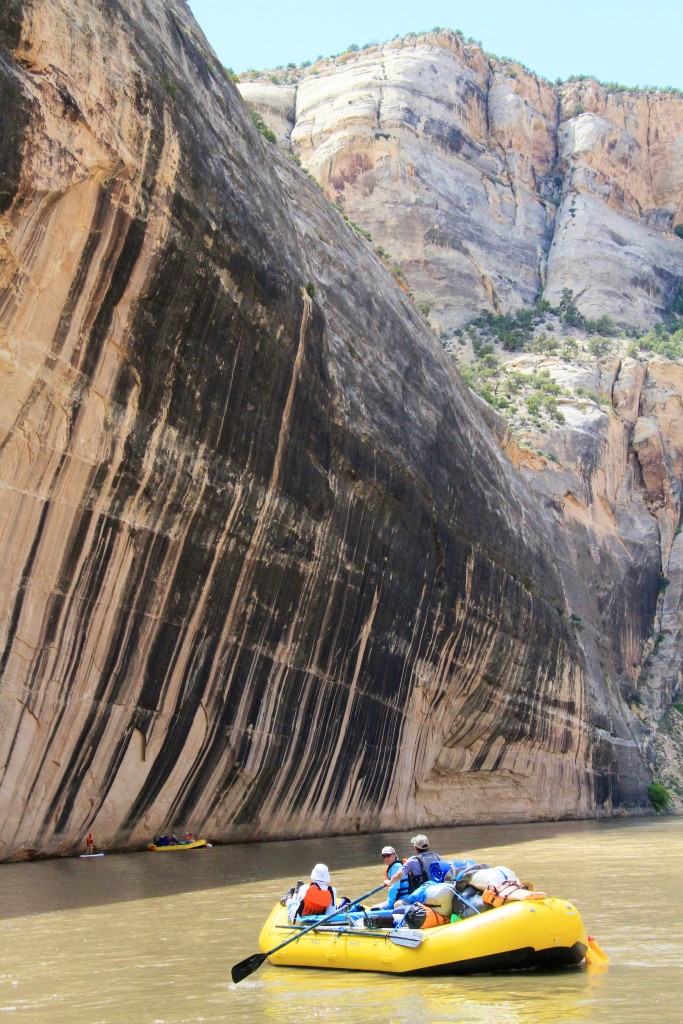 O.A.R.S. Family of Companies
American Rivers
Dinosaur National Monument
The Nature Conservancy
Colorado River District
Friends of the Yampa
Yampa River System Legacy Project
Conservation Colorado
American Whitewater
Routt County Conservation District
Upper Yampa Watershed Group
Walton Family Foundation
Denver Water
Protect the Flows
Colorado Water Conservation Board member
Interbasin Compact Committee members
Colorado River Basin Roundtable members
Yampa/White/Green Basin Roundtable
Tri State Energy
Staff from Governor Hickenlooper's office
High Country News
Aspen Journalism
Some direct media that came from this 2015 YRAP trip: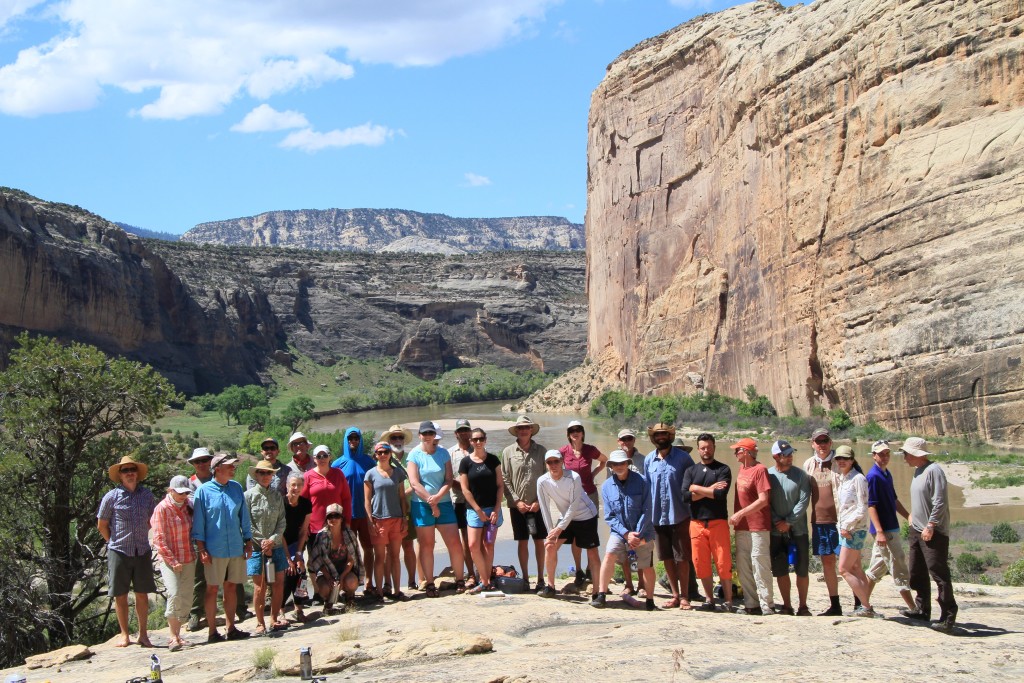 2014 UPDATE: In early June 2014 we successfully organized our Yampa River Awareness Project (v.2014) with 25 participants from a wide range or water related organizations and river based advocacy groups. Once again we partnered with Don Hatch River Expeditions and the O.A.R.S. Family of Companies, along with American Rivers. This year we focused on "Next Steps" in protecting the Yampa River and where the idea of preserving the Yampa's flows fits into the Governor's Water Plan.
We were blessed to have a myriad of opinions, ideas and concerns that drove our riverside conversations while inspiring the group to work hard at educating and documenting the Yampa's incredible attributes.
We also wish to thank Jack Dysart from Steamboat Springs and Dan Birch from the Colorado River District for helping with a Yampa River fly over in their plans the day before this event. Thanks you guys for your generosity and time in making the fly over happen.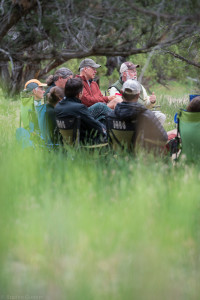 Affiliations who participated in our June 2014 YRAP float:
O.A.R.S. Family of Companies
American Rivers
Dinosaur National Monument
The Nature Conservancy
Colorado Water Trust
Upper Yampa Water Conservancy District
The Wilderness Society
Colorado River District
Friends of the Yampa
Yampa River System Legacy Project
Conservation Colorado
Colorado Mountain College
Colorado Foundation for Water Education
Rig To Flip
American Whitewater
National Young Farmers' Coalition
Western Resource Advocates
Paddling Life Magazine
Some direct media that came from this 2014 YRAP trip:
Colorado's Yampa River – Free Flowing and Wild from the Flattops to the Green – Photography by John Fielder – Text by Patrick Tierney; this coffee table book stemmed from an idea that was struck up by John and Patrick whist on this YRAP trip. This book can be purchased here and is the most complete Yampa book to date.
2013 UPDATE, YRAP organized another June float trip down Yampa Canyon that launched on June 7th. With support from Don Hatch River Expeditions and the O.A.R.S. Family of Companies as well as American Rivers, we invited several water dignitaries, policy folks, freelance writers, filmakers and river advocates to educate and brainstorm ways to maintain the Yampa's incredible attributes and it's value of its wildness in today's modern world. With the Yampa Basin now being a focus of the America's Great Outdoors, this trip was a great venue to further the conversation of protecting this national treasure.
Affiliations who participated in our June 2013 YRAP float:
O.A.R.S. Family of Companies
American Rivers
Colorado Water Conservation Board
The Nature Conservancy
National Parks Conservation Association
Colorado Water Turst
Upper Yampa Water Conservancy District
The Wilderness Society
Colorado River District
Friends of the Yampa
Yampa River System Legacy Project
Learn more about this trip via these press room links: