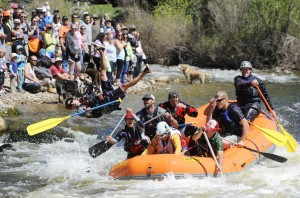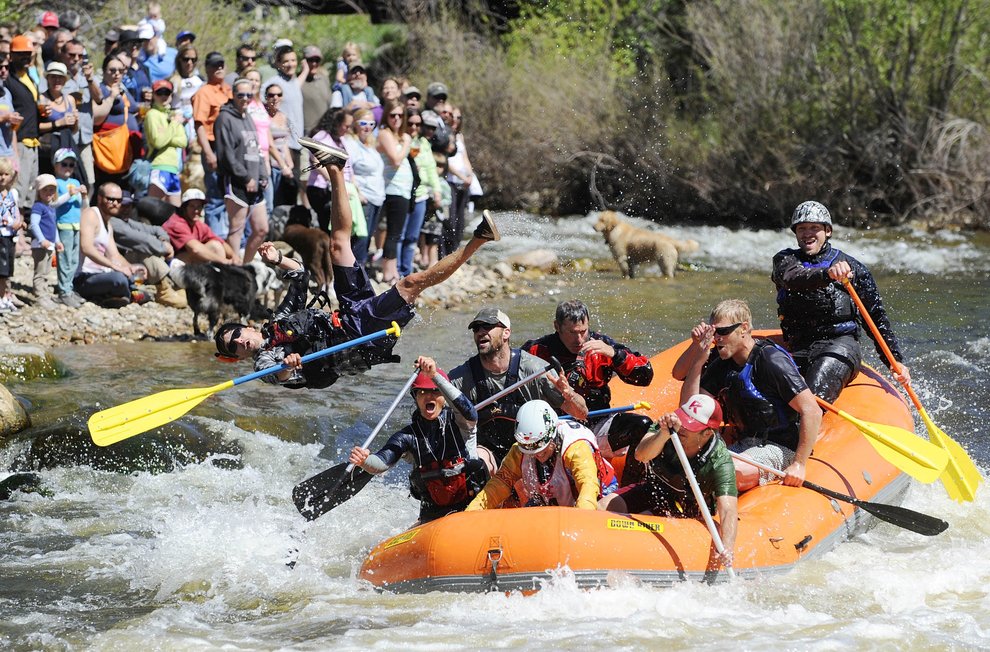 Mark your calendars for a rip-roaring good time. The dates for the 2016 Yampa River Festival have been set for Fri., June 3, – Sun., June 5, the same weekend as the Steamboat Marathon.
This years marks the 36th annual event for the Yampa River Festival.  This year's dates are strategically positioned after CKS Padsdlefest in Buena Vista May 24-25, and the weekend before the GoPro Games in Vail June 9-12. "Usually, we lure a lot of professional paddlers who are in the region anyway to compete in the GoPro Games," says FOY board member Eugene Buchanan. "With great snowpack so far and momentum strong for our new SUP Cup event, this year's festival should be great."
The weekend kicks off with the Paddling Life Creek Race on Fish Creek at 5 p.m. Fri., June 3. Following that is an outdoor party in Strawberry Park before the weekend's main events — including downriver races, freestyle events, SUP races and more — kick in on Saturday, June 4.  The day's revelry ends with a river party at Sake2U downtown on the banks of the Yampa. On Sunday, slalom events will be held in Rich Weiss Park.
Check it out and see you there: